• A Mental Health Day was held at UNAM for university teachers, to raise awareness of the need for self-care.
• Melchor Sánchez Mendiola, Guillermo Martínez Cuevas, Sara Unda and Demi Álvarez-Icaza González presented the problems faced by these experts and possible solutions
In many countries, mental illness ranks first in the morbidity (illness index) of teachers. In the pre-Covid world, studies have shown that from seven to 37 percent of university professors may have presented with anxiety, and from eight to 52 percent with depression; Those numbers have risen with the pandemic, experts say.
Teaching is potentially risky for mental health, according to the International Labor Organization. The United Nations Educational, Scientific and Cultural Organization considers this profession an ambivalent activity, where benefit and discomfort can be generated; Meanwhile, the Organization for Economic Co-operation and Development has highlighted the importance of addressing this aspect if you want quality teaching.
During the Mental Health Day event for university teachers – held on the occasion of World Mental Health Day – it was established that educators have drastically lost hope at work in recent years; indolence and guilt increased, and the presence of professional exhaustion syndrome, also known as burnout, increased.
In this academic activity – organized by the Center for Teacher Training and Professionalization of UNAM – Melchor Sánchez Mendiola, Head of the Coordination of the Open University, Educational Innovation and Distance Education (CUAIEED), said that it is increasingly obvious, especially with the pandemic, that requires solving the teacher's psychological situation. There is a lot of research that suggests that the well-being of mentors is related to the well-being of students.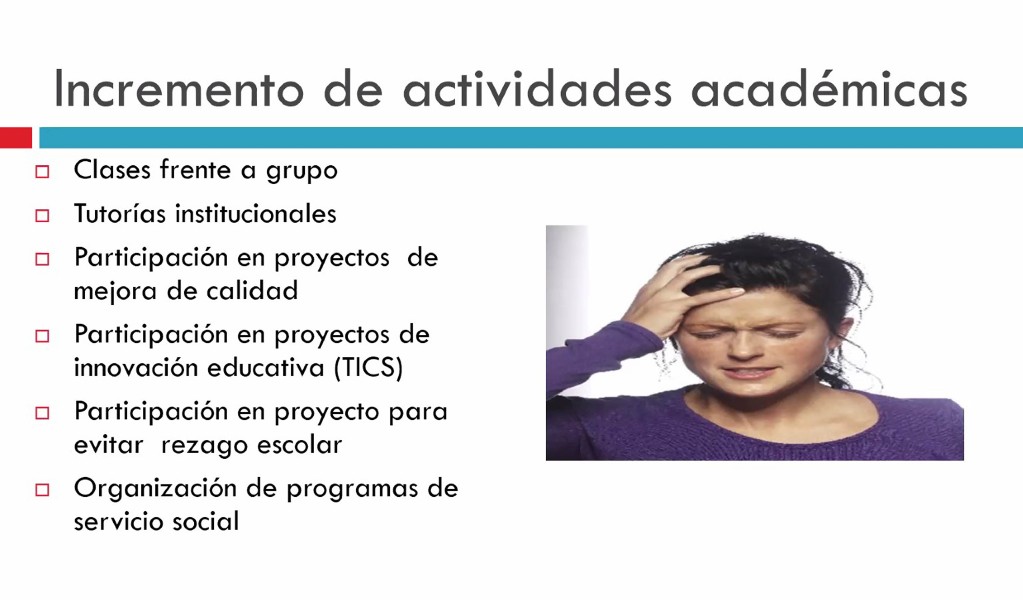 In the interest of promoting mental health education to facilitate self-care and peace of mind for teaching staff, the event was held at the National University, where it had the support of the UNAM Community Mental Health Care Technical Committee.
We hope, emphasized Sánchez Mendiola, "that this is the spark that detonates the process in which we all see ourselves connected, and that it has the effect of a billiard ball among teachers, many of whom suffer in silence from mental illness."
On the other hand, the coordinator for the professionalization of teachers of CUAIEED, Guillermo Martínez Cuevas, reminded that the World Health Organization established October 10 as World Mental Health Day, in order to raise awareness of this problem: in 2019, one in eight people, or about 970 million, suffered from a mental disorder. The most common are anxiety and depression, which have increased significantly in 2020 due to the pandemic, and the increase is estimated at 26 and 28 percent, respectively.
Although there are effective prevention and treatment options, most of those who suffer from them do not have access to effective care, and several of them suffer from stigma, discrimination and human rights violations, the student added.
"Teaching is a continuous giving of: teaching, knowledge, experiences, time, yourself. Sometimes it resonates with the students and there is satisfaction, affection and recognition; however, it is often not said that it is also potentially risky for mental health. Stay awake, prepare lessons, evaluate, resolve conflicts with and among students, learn about difficult experiences that students go through, receive a reward that is not perceived as balanced or fair considering the effort put in; All this leads to attrition which affects teachers".
"Our goal is to make them aware that they need to take care of themselves, to integrate self-care habits into their daily routine in order to improve their well-being and thus be better in their activities because, as the WHO says, there is no health without mental health," said Martinez Cuevas.
Necessary conditions
At the inaugural conference, Teaching Mental Health, professor in the field of psychology at the Faculty of Higher Studies in Zaragoza (FESZ), UNAM, Sara Unda Rojas, explained that stress and burnout syndrome are precursors to changes in mental health.
He explained that it is a state of well-being through which individuals recognize our abilities, face the normal stresses of life, and work productively and fruitfully to contribute to our communities. However, it often worsens with teachers.
Some results of the study I conducted on teachers, he said, show that women represent greater psychological wear and tear; people without partners have fewer illusions and more insensitivity with their students. Meanwhile, the teachers who have the most enthusiasm are those on the evening shift; and greater consumption, those in the morning. Elementary school teachers have more attrition and high school teachers are more disinterested.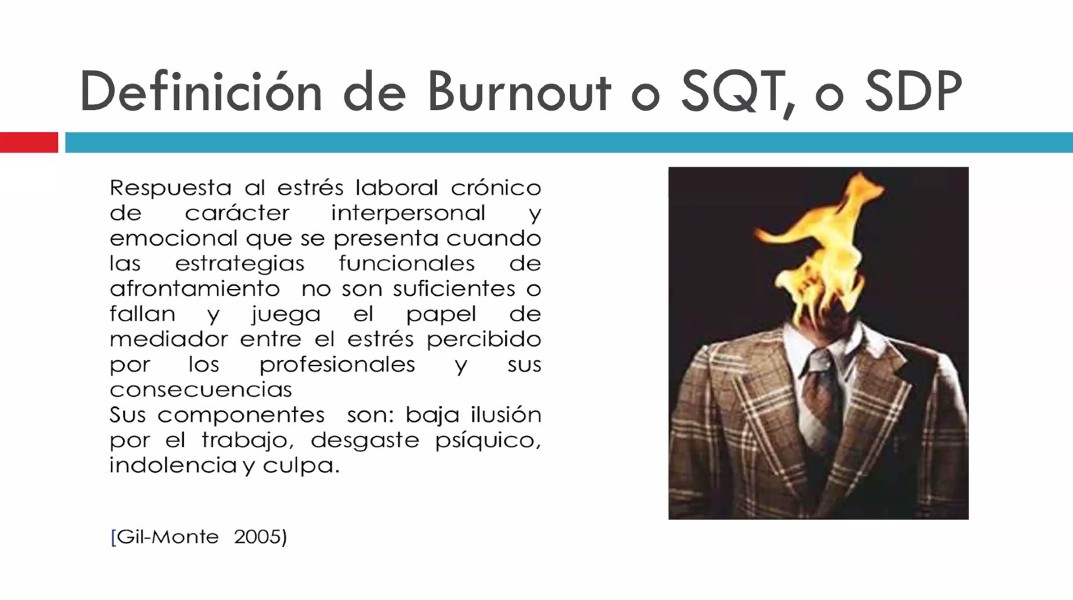 In turn, the university professor also changed; Discomfort and wear and tear are created in this area, and there is also low social recognition. It is supervised work, quality is assessed, but this can lead to difficulties for mentors, such as a relative loss of autonomy. Likewise, the teaching load has increased, curricula and programs are continuously changing, and a significant number of participants and groups.
They also have to be successful, have national and international recognition, get funding for their projects, hold classes in front of a group and tutorials, manage communication and information technologies, present results, etc.
It is necessary to respond to these demanding conditions; but this has consequences such as creating difficulties, overloading, a climate that does not favor solidarity, problems with bosses and superiors, etc. In addition, working hours always exceed what is established, Sara Unda stated.
This situation produces negative emotional reactions, aggression and mental health consequences. The burnout syndrome that several teachers suffer from is the result of exposure to chronic stress at work. This does not happen from day to day, it is a process that includes a series of stages that are manifested in cognitive, affective and attitudinal deterioration, in the loss of enthusiasm for work, exhaustion and emotional exhaustion and indolence "which makes you feel bad, because we are not such".
These disorders destroy the sense of efficiency, essential in teaching, and create difficulties with memory and information processing. Burnout is associated with sleep problems, drowsiness and fatigue, conditions related to anxiety and depression disorders, explained the specialist.
To solve this situation, he continued, it is necessary for institutions to promote a program of well-being based on the evaluation and diagnosis of conditions that cause stress and this syndrome and determine organizational, group and individual measures.
Also, return to a climate of solidarity, with support groups; promote cooperation, not competitiveness, avoid isolation and establish favorable conditions for dealing with cases of stress and burnout, he said in a remote session in which Ana María del Pilar Martínez Hernández, director of educational innovation, curriculum development, was also present. and CUAIEED Teacher Training.
According to the Technical Secretary of the UNAM Community Mental Health Care Technical Committee and moderator of the conference, Demi Álvarez-Icaza González, the community can go to the Department of Psychiatry and Mental Health of the Faculty of Medicine. In the same way to faculties of psychology or FESZ.
Leave your comment
Comments