Now that everyone is in love with the sadism of Art The Clown due to the hype of 'Terrifier 2', we tell you the origin of this diabolical clown.
Tonight are the first performances of Terrifier 2, a great Halloween gift from Cinépolis and Morbid, and on Wednesday the third and final. In other words, only three exhibitions horror and gore movie with more hype in a year. all three exhaustedBy the way, it's not for nothing that fans are furious with the cinema chain and the horror film festival chaired by Pablo Guisa Koestinger.
If you're out of touch with the craziness of this strictly independent film (it only cost $250,000), you should know that he stars diabolical clown Art The Clown, a brutal killer on Halloween night. He made his debut in the horror anthology All Saints' Day (2013), followed by his film as the antagonist, IntimidatorIn 2016, the story tells how he brutally kills two unfortunate women, skinning one woman and disfiguring the other.
In the second part, director Damien Leone overstepped his bounds to the point of reporting fainting, vomiting and chaos in its exhibitions in cinemas in the United States. Gringo mothers had to resort to petitioning to censor the film and stop terrorizing the minds of poor children who, in an act of mischief and innocence, buy tickets to an adult film.
At this point in the year, we can assure you that Art The Clown beats Michael Myers and Chucky hands down. But, Do you know how this clown bastard came to be? Leone just explained to Entertainment Weekly during an interview where he asked to see the first tape to avoid any tragedies. To heal himself of fear and distance himself from people who criticize his perverse history.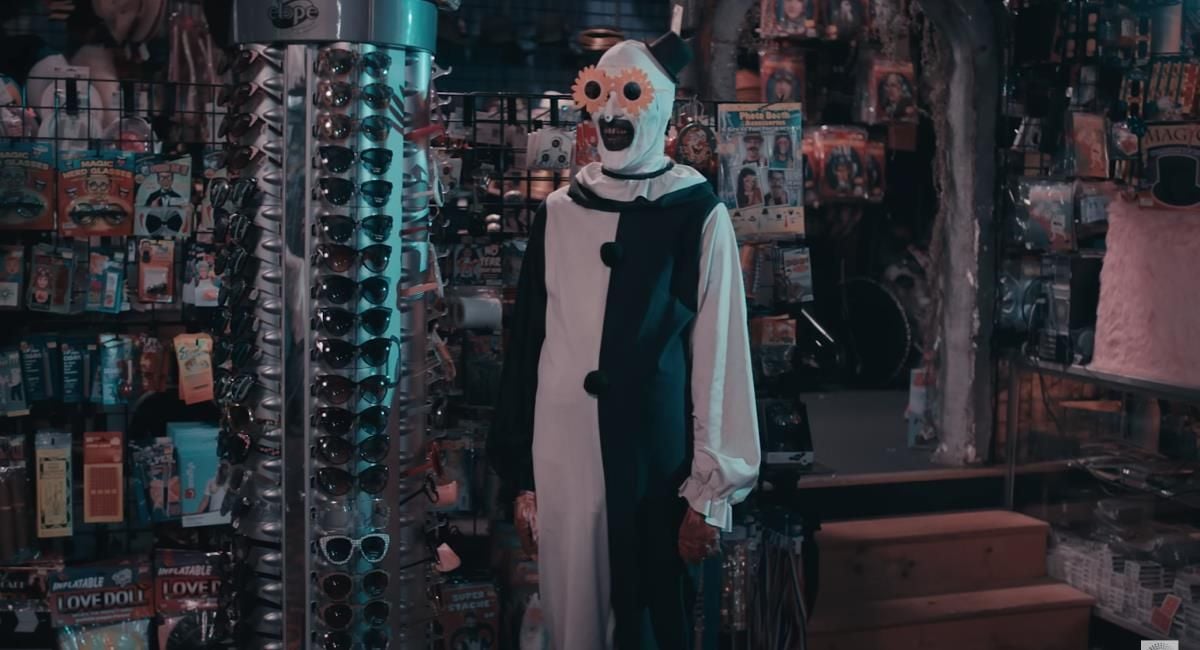 "I had this idea about a clown terrorizing a woman on a bus. She's alone, coming home from work or whatever, in the middle of the night. This clown goes upstairs, sits opposite her, starts looking at her and playing with her. It's clunky and gross and maybe even funny, but it gradually becomes more terrifying and aggressive," Leone explained. And the man behind the villain is actor David Howard Thornton.