It's no secret that Chrome, even though it's a good browser, likes to eat, that is, devour RAM our computers. And in the case of us who usually have 50 or more tabs open at the same time, it's even worse. Fortunately, Chrome will soon get a new feature dedicated to this.
A function or feature will automatically suspend tabs that you haven't visited in a while. In this way, it will improve the performance of Chrome by not consuming as much RAM memory. The function was shared by a user in/Leopeva64-2 from Reddit, along with some pictures of how it works.
Called Memory Saver, it can be activated from the Performance section of Chrome's configuration menu, and will be dedicated to detecting tabs you're not using and suspending them. Of course, when you revisit an inactive tab, it will reload and even tell the user how much RAM was saved by suspending the tab.
G/O Media may receive a commission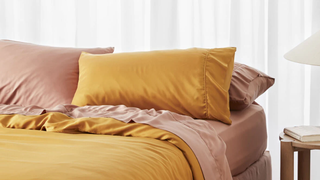 20% discount
Etitude – 20% discount
20% discount on the bamboo bedding package
The brand's proprietary CleanBamboo is a soft, breathable fabric; their signature satin is cool to the touch.
There have already been Chrome extensions with similar functionality, but no doubt bringing this feature directly to Chrome could mean before and after RAM consumption, especially for those who keep many tabs open all the time. Memory Saver is expected to arrive in an upcoming Chrome update in the near future. My computer can't wait. [Reddit vía Android Police / Tom's Guide]